X-Men Phoenix Jean Grey Cosplay Costume
S L XL In Stock
Product Details
V-shaped design at the collar.
Grenadine decoration at the cuff.
Pleated shoulder padding on the shoulder.
The sash can be adjusted in size, and the straps are made of elastic, close-fitting but not tight.
The tube top is knitted with cotton, very comfortable when wearing.
Product Specifications
| | |
| --- | --- |
| Movie | X-Men |
| Character | Dr. Jean Grey/Jean Grey-Summers/Jean Elaine Grey/Marvel Girl/Phoenix/Dark Phoenix |
| Actress | Famke Beumer Janssen |
| Including | Coat, Tube Top, Pants, Sash |
| Garment Fabric | Satin, Cotton Knit, Mesh |
| Lining Fabric | Satin |
Notes:
We have

S, L, XL

in stock, it generally takes

1-2 business days

for processing your order.
For another sizes, it generally takes 7-15 business days for making the costume. And additional fees maybe charged depending on the size you need. And when it comes to Halloween or Chinese Spring Festival, the processing time may be extended.
If you need it urgently, please contact us for a rush order. Additional fees maybe charged depending on the situations.
Men's Size Chart

Women's Size Chart

Notes: Due to the difference in measurement methods, it is normal for the actual costume to have an error of 1-3 cm (0.4-1.2 inch).
If you need customized size, please give us the following measurements:
Height, Weight, Chest Circumference, Waist Circumference, Hip Circumference, Thigh Circumference, Calf Circumference, Shoulder Width, Sleeve Length, Upper-arm Circumference, Forearm Circumference, Outside Leg Length , Foot Length(When buying shoes)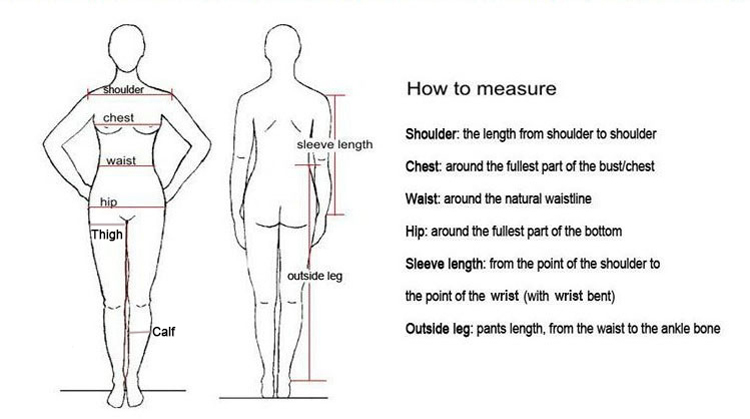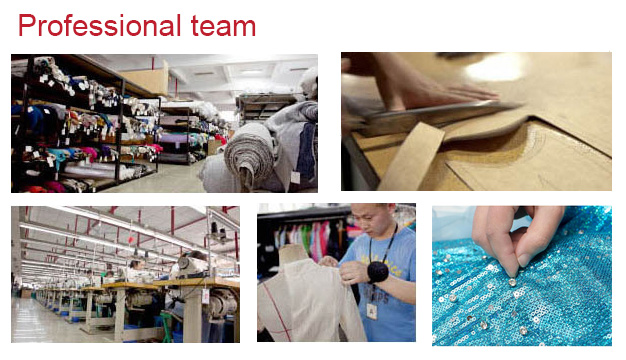 8 Reviews
Order down for small titties, up for big booties

See summary lol

Beautiful Costume, OUTSTANDING CUSTOMER SERVICE!

First, I want to say that the customer service and speed of communication I received from JoyFay was EXTRAORDINARY! They are very quick to respond to emails, and go out of their way to accommodate special requests.

Second, the costume is very well made, and the fabric is beautiful! I am 5'4", and a very curvy 120 lbs (big bust and hips.) I ordered a medium, and probably would be more comfortable in a large, but the tightness of the outfit looks sexy, and it is a bit stretchy, so I stuck with the medium. The pants, undershirt, and arms of the jacket fit well, but the jacket barely closes, and the corset spreads wide in the back. Again, I probably could have used a large, but the I think the tightness of the medium on me really looks sexy. I used pins to keep the jacket closed.

The costume is four pieces: a beautiful orange tube top with tulle trim, a long red split jacket with orange tulle trim at the end of the sleeves, red pants, and a red corset with black elastic string to close it in the back. The red is a beautiful shiny color (the photo does show the color correctly,) but the orange tube top and sleeve trim is the most beautiful color orange and I cannot describe it.

I bought a pair of really cool burgundy steam-punk boots, and a beautiful long, dark, wavy, red wig that is almost human hair quality.

This has turned into the best costume I have ever put together, one of the most comfortable costumes I have ever worn, and the best customer experience I have ever had.


Great product but runs small

Shipping was incredibly fast! Product was very high quality, wonderful fabric. However, even with the measurements provided, the corresponding size was 2 sizes too small. Hopefully their return policy is as hassle-free as advertised. Fingers crossed!

Perfect fit did custom sizing and not small at all, love the material and color

Did customize sizing and fits perfectly, not small at all. The color and material are perfect. I eve. received earlier than quoted.

The costume feels like a actual outfit rather than just a costume. I ordered custom sizing and it fits like a glove. Very happy with my order and can't wait to wear it with my Wolverine.

I am very glad I ordered a Medium. I am 5'5" 120 lbs, usually I wear a small...the outfit is still a little tight in some area (the calf) although overall it will work fine. It is a complete costume and really looks very cool.

Runs small - even on custom orders

I gave custom measurements. It's very small on me. I think they Cut it to my measurements, then sewed it. I'm going to have to lose some weight, and seriously pin this to keep from busting out all over. Add an inch or two to your size. Otherwise, 4 pieces, fabric is BEAUTIFUL and looks like the picture. Also, pants ride Very low on the hip. Corset takes some trial to figure out which side is up.